This is how it looks from inside: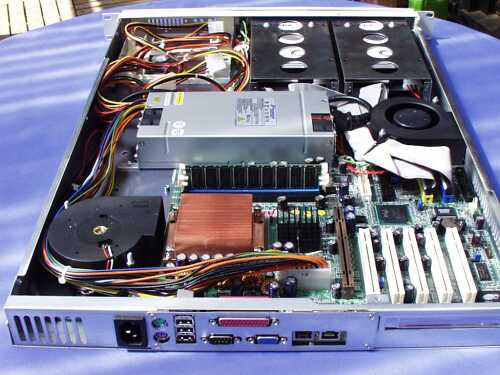 The facts:
Intel P4, 2.4 GHz
Tyan Trinity Mainboard with Dual LAN (GBit/MBit), on-board VGA and on-board Promise RAID.
512 MB Infineon DDR-SDRAM PC266, ECC, CL2 (this part seems to be out of production right now :(
2x80GB Maxtor Diamond Max Plus 6Y080P0, mirrored (RAID-1)
Power consumption: approx. 120 Watt
Infineon, what else?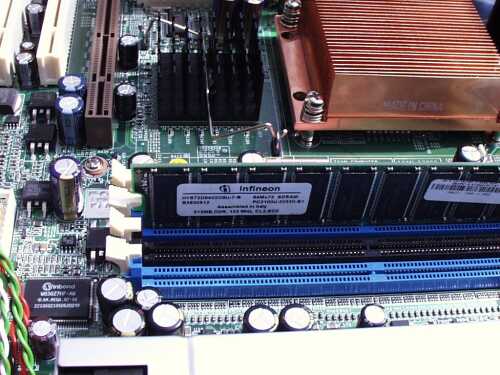 Should I mention that it is
?
ATTENTION: Don't run such a beast inside your room - it's simply too loud! The two radial blowers have a noise level similar to a vacuum cleaner.