Here are some pictures and facts about our new 1U server. The case is made in Germany by DÄMO and was indeed the most expensive piece at all.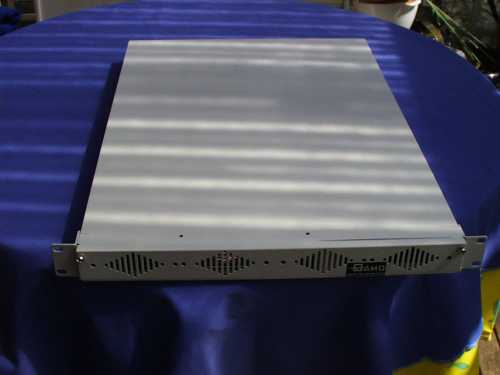 This is how it looks from inside: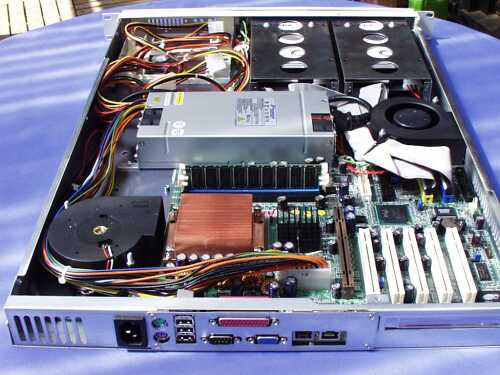 The facts:
Intel P4, 2.4 GHz
Tyan Trinity Mainboard with Dual LAN (GBit/MBit), on-board VGA and on-board Promise RAID.
512 MB Infineon DDR-SDRAM PC266, ECC, CL2 (this part seems to be out of production right now :(
2x80GB Maxtor Diamond Max Plus 6Y080P0, mirrored (RAID-1)
Power consumption: approx. 120 Watt
Infineon, what else?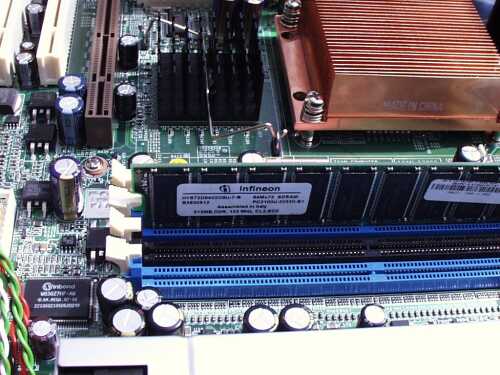 Should I mention that it is
?
ATTENTION: Don't run such a beast inside your room - it's simply too loud! The two radial blowers have a noise level similar to a vacuum cleaner.